---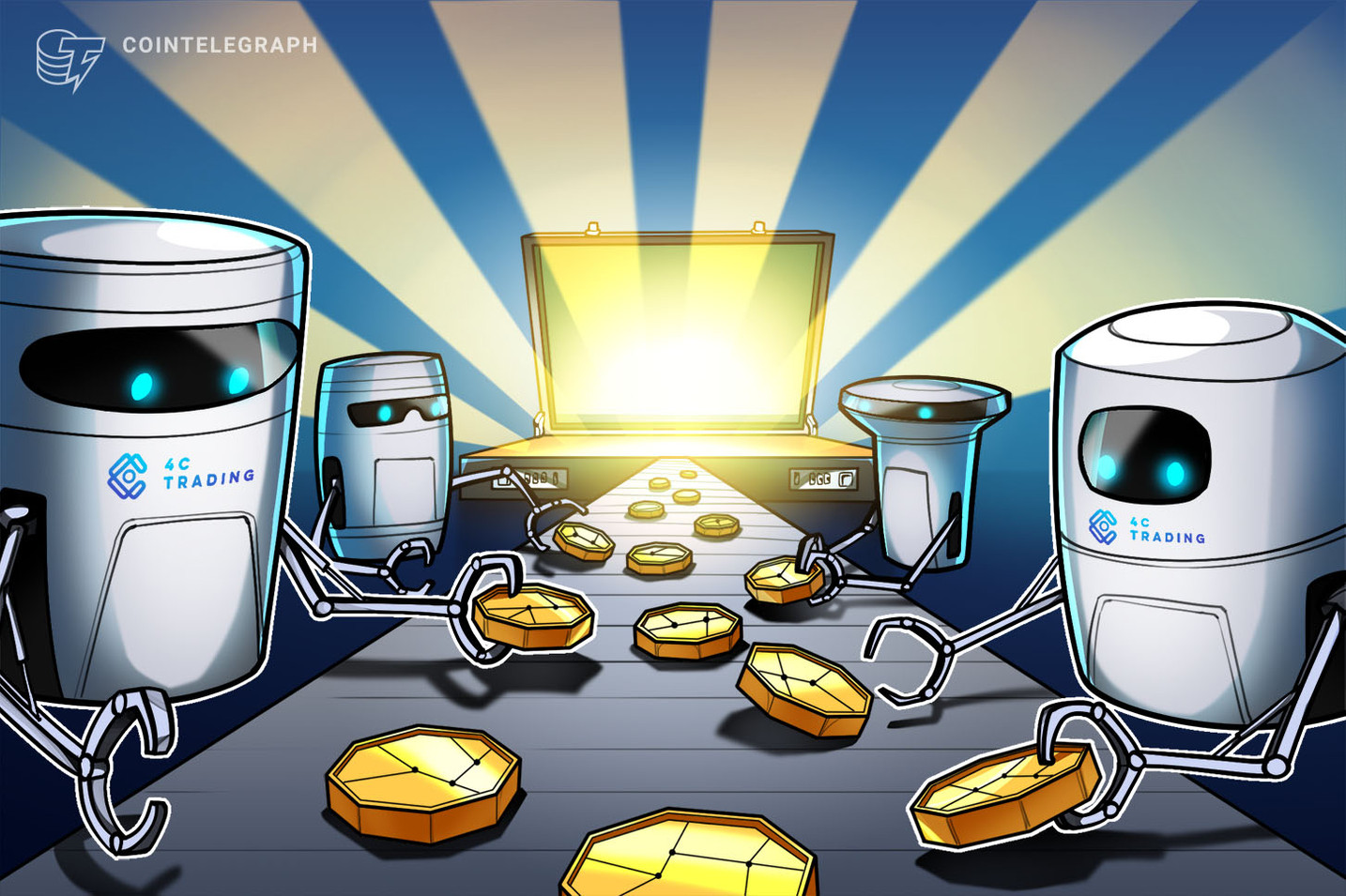 ▲圖片標題(來源:來源標題or網址)
A Belgium-based crypto company says its automated bots help traders "work smarter, not harder."
According to 4C Trading, many crypto enthusiasts lack access to advanced trading strategies — and this can result in costly mistakes.
The company says its bots trade around the clock, reducing the chance that users will miss trading opportunities that may occur when they're away from their laptops.
Its team has designed SMART Bots that "make calculated decisions based on split-second mathematical precision."
Crucially, 4C Trading says its products are geared toward traders of all abilities, regardless of whether they're new to cryptocurrencies or an expert in digital assets.
How the bots work
According to the company, its algorithm-backed bots act according to market fluctuations. This means that crypto is bought when there is a real surge in price and sold when there is a confirmed slump — helping to lock in profits.
4C Trading says that setting up the bot is easy, hassle-free, and can be done within minutes, as it connects to exchanges via an API. This procedure only needs to be completed once, and the company's customer service team is on hand to offer assistance if users have any difficulties.
The platform claims that its bots have established a strong track record after being in operation for more than two-and-a-half years, and detailed information about past performance is offered through a dashboard. However, 4C Trading stresses that bots only spring into action when there is a confirmed shift of trend, adding: "It will open and close its trades a bit later than the initial surge or slump."
A total of three bots are in operation: SMART BTC, SMART ETH and LINK. Each offers a different experience given how each asset has varying levels of liquidity and trading volume.
Right now, 4C Trading notes that the Smart bots are on the Binance spot market while the Smart Margin is on Binance Futures and FTX.
Although the company is tight-lipped about exactly how the smart bots work, the team says continual improvements are being made to its algorithms. It has also suggested that bots could be launched for other assets in the future providing that levels of liquidity are adequate.
Security is a focus for 4C Trading, and the company stresses that because it's a software solution that only executes trades, it doesn't hold funds or facilitate withdrawals.
詳見全文FULL TEXT: cointelegraph.com
若喜歡本文,請關注我們的臉書 Please Like our Facebook Page:    Big Data In Finance