---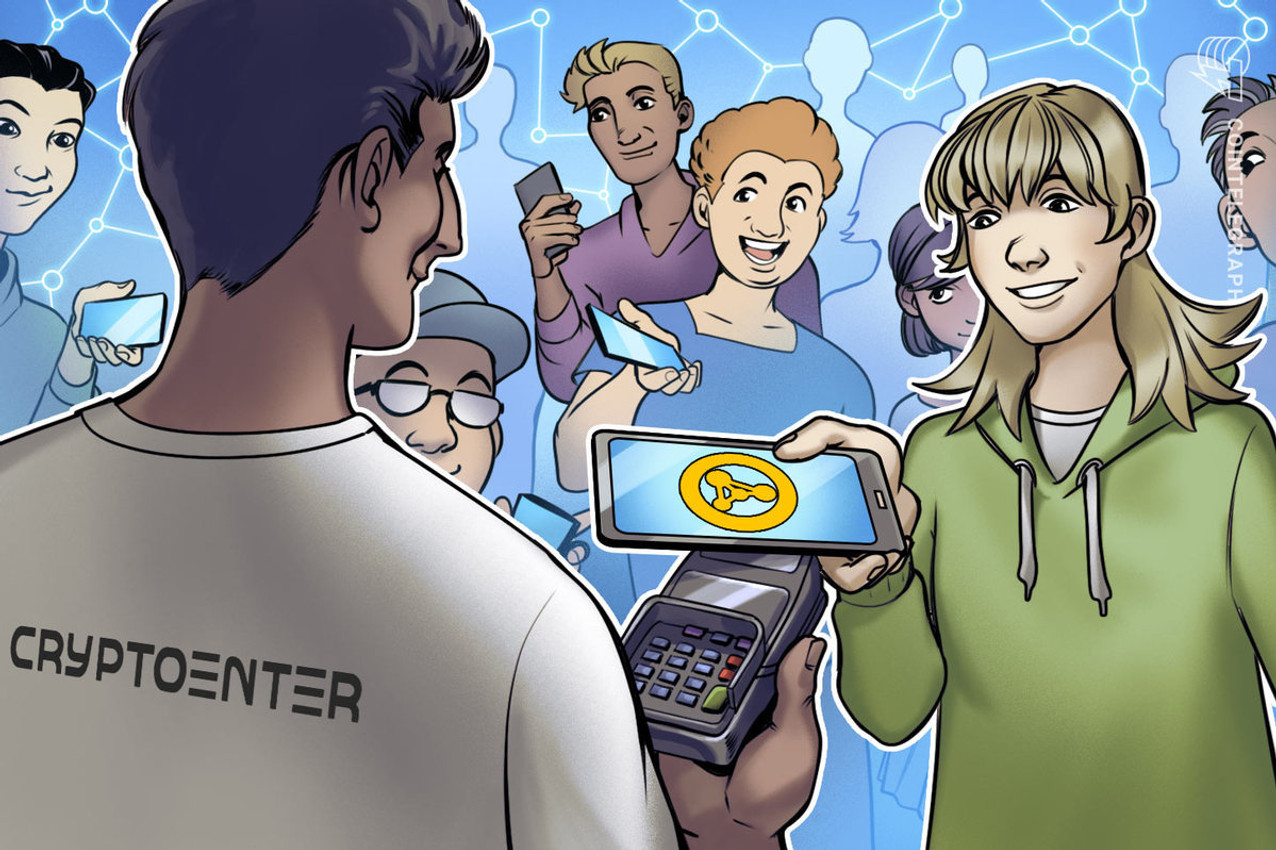 ▲圖片標題(來源:cointelegraph)
A new blockchain-based payment system is aiming to create infrastructure that will digitize banking like never before — bringing together banks, regulators and consumers.
Cryptoenter says its goal is to blur the lines between fiat and crypto. The platform will deliver services that take inspiration from DeFi, all while providing levels of reliability that traditional banks have become renowned for.
The ecosystem has been in development for the past two-and-a-half years. It has been built by Smart Block Laboratory, which became a registered business partner with IBM back in 2017. A year later, the company was recognized as a silver member of the Linux Foundation — and it has also been accepted by Hyperledger as a general member.
Cryptoenter is said to be the first interbank payments service to be based on Hyperledger Fabric in the world.
Currently in beta, it's hoped that the platform will unlock "a new level of interaction between users and banks — as well as between users directly." All market participants will also be given access to new financial instruments, effectively paving the way for consumers and businesses to quickly launch their own digital coins if they so wish or take part in coin staking.
A deep dive into the ecosystem
Cryptoenter's payment service aims to compare favorably with interbank settlements conducted through SWIFT and SEPA, as well as retail payments via Visa, Mastercard and American Express. It will also offer services reminiscent of electronic payment systems such as PayPal and Amazon Pay, not to mention mobile phone-based money transfer services like M-Pesa.
Overall, Cryptoenter is designed to become a "fully fledged, cross-border payment platform for banks and end users" — delivering features that are "currently in high demand" across global financial markets.
In January 2020, Smart Block Laboratory was awarded $120,000 in free IBM Cloud credits so it could proceed with the rapid launch of Cryptoenter.
At the time, the company's director Pavel Lvov said: "Thanks to IBM, these free credits will help to launch the Cryptoenter blockchain platform for digital banking and make it accessible for users — as well as decentralize relationships between consumers and banks around the world. Hyperledger Fabric technology and the powerful IBM Cloud provide unique transformative benefits for financial markets, with great efficiency, high speed of transactions and low cost. Cryptoenter is transforming the banking sector just as the invention of the two-way telephone changed the world in the era of radio."
詳見全文: cointelegraph
若喜歡本文,請關注我們的臉書 Please Like our Facebook Page:    Big Data In Finance