摘要:
The only thing rising faster than digitally connected banking is the increasing consumer expectations that surround those services. In the latest Digital-First Banking Tracker, Ally Financial's Sathish Muthukrishnan discusses how tools such as virtual assistants and wearable devices can help close the gap.
---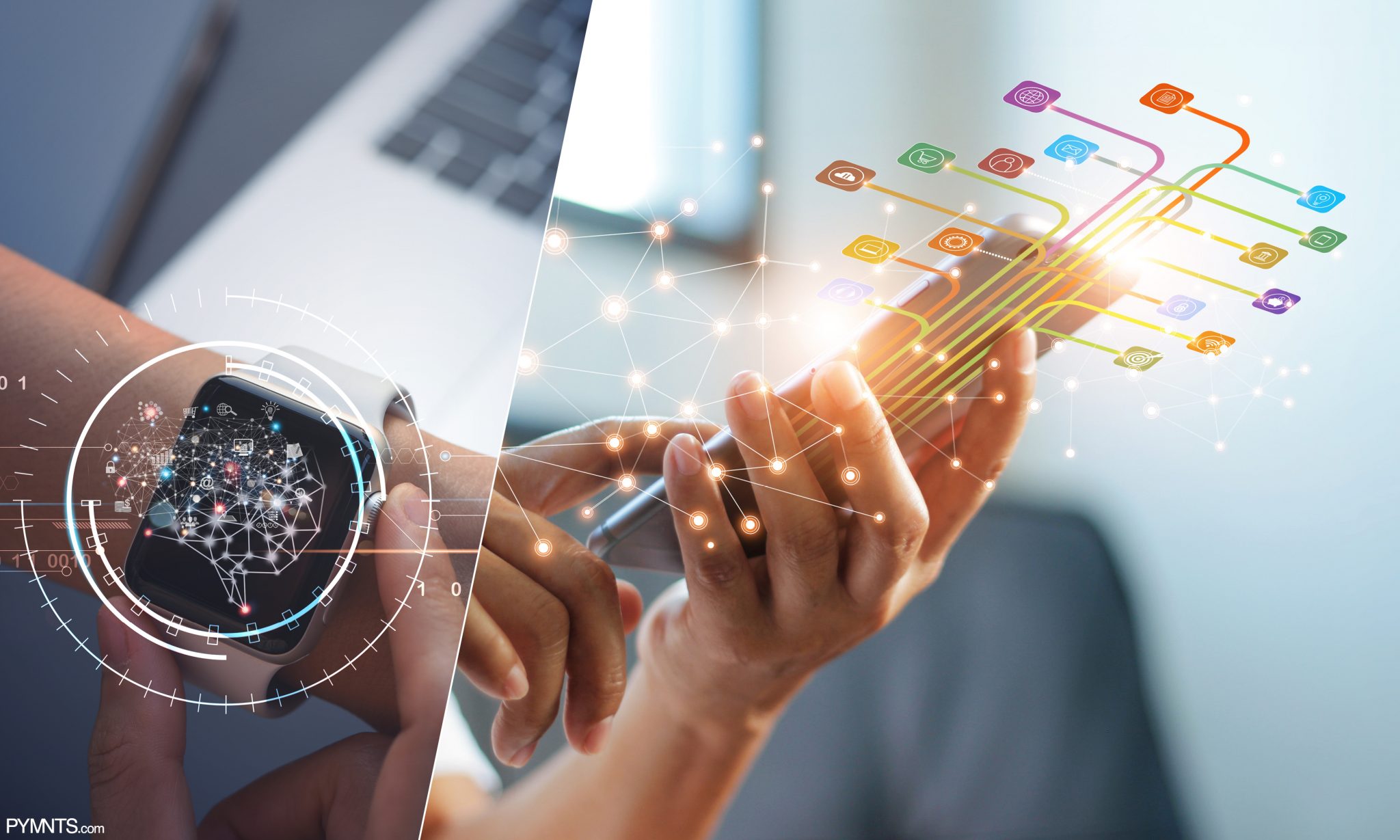 ▲圖片標題(來源: PYMNTS.com )
Most consumers are reaching for their phones or laptops first when it comes time to conduct routine financial tasks. PYMNTS data shows 70% of United States consumers at larger financial institutions (FIs) report this is the case. More and more consumers are picking up their smartphones to interact with their banks, for that matter, with 41% of individuals in the same report stating mobile as their preferred banking channel of choice.
As banking customers grow more comfortable with mobile tools, they are also considering how other emerging technologies could potentially impact their financial experiences for the better. Interest in wearable or voice-activated banking solutions is growing, with one study predicting more than 478 million households will count as "smart homes" by 2025 — filled with devices they will increasingly tap for banking and payments.
In the latest Digital-First Banking Tracker®, PYMNTS examines how consumers' expectations for their banking experiences are shifting and what this means for FIs as they try to capture and retain their loyalty. It also analyzes the rising interest in wearable or smart devices within this space.
Around the Digital Banking Space
Consumers are becoming more and more comfortable with new ways to bank or make transactions, including using voice-activated tools from the comfort of their own homes. One PYMNTS report found 31% of U.S. consumers now have voice-activated speakers in their homes, for example, with a rising number of these owners making use of the devices for payments. Twenty-five percent of individuals with smart speakers stated they have used them to make purchases, suggesting that voice and devices such as smart speakers may play a more prominent role in the future digital banking ecosystem.
Adoption of digital banking and payment tools is expanding worldwide, for that matter. One study found that 9 out of 10 consumers in the Asia-Pacific are now active digital banking users, for example, with the report highlighting that 88% of consumers, specifically in developing regions, are now using online banking tools. This compares to the 54% who said the same in 2017. Consumers in the Asia-Pacific are also turning to digital-first payment tools more often, including eWallet solutions, with 54% of individuals reporting they had used such tools this year. Use of these tools speaks to consumers' rising comfort with online and increasingly mobile solutions as they look to meet their banking and payment needs.
Even legacy institutions are leaning harder on digital channels and technologies to drive customer engagement and loyalty. J.P. Morgan Chase announced it would be opening its first digital-only retail bank overseas in the United Kingdom. The U.S. bank's online-only brand will be competing against established digital challengers in the market, including Monzo and Revolut, and plans to tackle such competition by relying upon its vaster resources and regulatory experience as a 200-year-old financial entity. J.P. Morgan Chase will need to keep consumers' shifting payment and banking preferences top-of-mind to achieve a grip on the market, however.
For more on these and other stories, visit the Tracker's News & Trends.
How AI-Supported Devices Can Help FIs Meet Consumers' Changing Digital Banking Expectations
Online banking has been the preferred way a significant number of consumers interact with their banks for years, but this means banks — no matter their size — cannot afford to not keep up on emerging digital trends.
FIs that continue to offer the same old digital payment or banking solutions will no longer be able to stay competitive in a world where consumers expect instant access to financial tools and services wherever and whenever they want, explained Sathish Muthukrishnan, chief information, data and digital officer for digital-only bank Ally Financial.
To learn more about how consumer expectations for digital banking have shifted over the past year and how FIs can tap artificial intelligence (AI) and other technologies to keep pace, visit the Tracker's Feature Story.
Deep Dive: How Banks Can Tap Wearables, Contactless Payments to Bolster Customer Engagement, Loyalty
The use of contactless payment methods in particular has risen sharply in the past year as consumers continue to experiment with new payment methods that may prove faster or more convenient. The expanding use and familiarity of touchless payment tools — from mobile wallets to tap-and-pay plastic cards — has also caused many consumers to consider the potential benefits of wearable devices inside their payment experiences. One report found 35.3 million wearable payment devices were sold in the first half of the year, indicating significant interest on the part of consumers.
To learn more about how the global health crisis may have prodded consumers to take a closer look at wearables and what this means for merchants and, more importantly, banks, visit the Tracker's Deep Dive.
轉貼自: PYMNTS.com
若喜歡本文,請關注我們的臉書 Please Like our Facebook Page:    Big Data In Finance