摘要:
Nonfungible token (NFT) marketplace OpenSea saw a decline in activity over the past week
---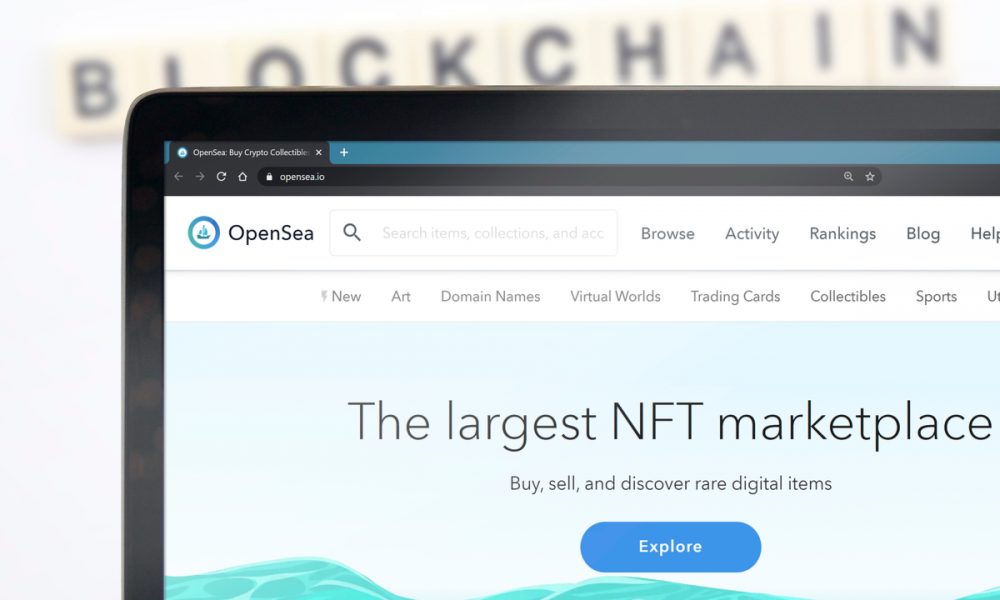 ▲圖片標題(來源:pymnts)
Nonfungible token (NFT) marketplace OpenSea saw a decline in activity over the past week that was anything but a token slip, according to decentralized application tracker DappRadar.
NFTs are digital assets whose nature and ownership information is maintained on a blockchain through the use of ledgers — similar to the integrity of cryptocurrencies such as bitcoin and Ethereum is assured.
OpenSea users traded at a blistering pace in the weeks leading up to Aug. 29. Over the ensuing days, however, the number and aggregate value of trades have plummeted.
Over the last seven-day period, the sales volume on OpenSea dropped by almost 50% to $792 million from a pool of 156,811 traders, Cointelegraph reported.
Still, Cointelegraph called OpenSea the dominant player in the NFT-exchange market, even with the recent retreat in activity.
Cointelegraph wrote in an assessment of the NFT market: "NFT marketplaces have largely paralleled the bearish momentum witnessed across the cryptocurrency markets across the last week, as platforms, collections and floor prices all suffer corrections."
Over the past week, according to crypto exchange Coinbase, the price of bitcoin has fallen by 9.06%, and the price of Ethereum has fallen by 13.7%.
DappRadar tracks 30 NFT marketplaces, and its reports of recent activity show OpenSea as the dominant player by far in terms of number of active traders and value of those trades.
Over the past 30 days, according to DappRadar, OpenSea had 398,638 traders doing $4.03 billion in trades. In second place was Axie Affinity, with 355,323 traders doing $718.9 million in trades. The remaining 28 were far behind in both number of traders and volume of trades.
In other OpenSea news, the marketplace recorded a $3.4 billion transaction volume on Ethereum last month, a tenfold increase from July.
轉貼自: Pymnts
若喜歡本文,請關注我們的臉書 Please Like our Facebook Page: Big Data In Finance