---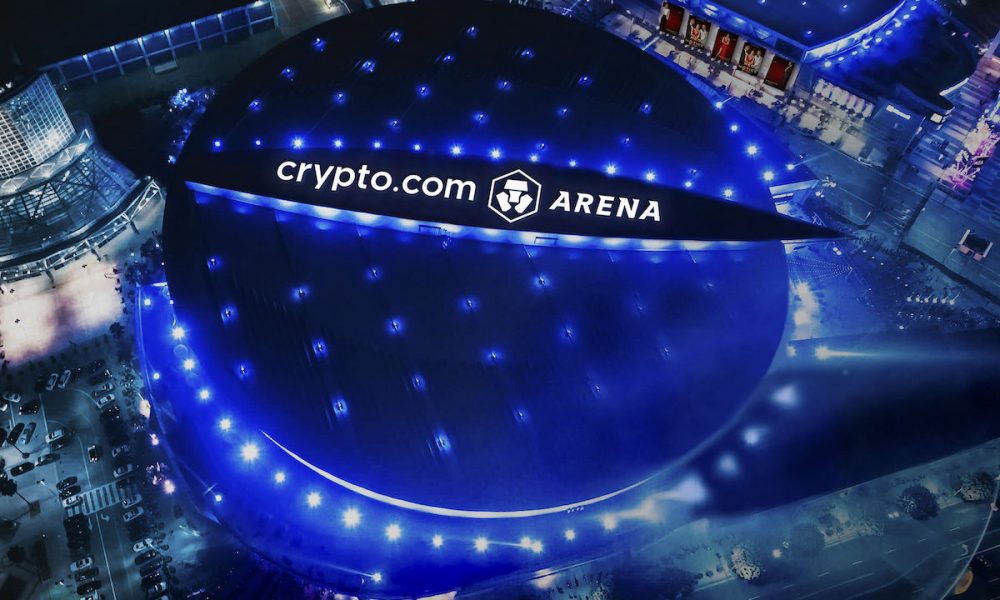 ▲圖片標題(來源:PYMNTS)
Crypto.com closed a $700 million deal with the AEG-owned Staples Center in Los Angeles for 20-year naming rights scheduled to begin on Christmas Day when the 20,000 seat venue hosts the Los Angeles Lakers-Brooklyn Nets NBA game, the day's marquee matchup, according to a press release by AEG sports and live entertainment company.
The arena is the official home of the NBA's Los Angeles Lakers and LA Clippers, the NHL's LA Kings and the WNBA's Los Angeles Sparks. This agreement also makes Crypto.com an official cryptocurrency platform partner of the Los Angeles Lakers and the LA Kings.
AEG and Crypto.com will unveil the new logo and internal arena signage on Dec. 25, with the venue's external signage replaced by June 2022. The arena opened its doors in 1999 and hosts over 240 major national and international events "ranging from professional sports, concerts, family and award shows, boxing and special events, including the Grammy Awards, NBA All-Star Games and NHL All-Star Games among others."
"Known as the Creative Capital of the World, the city of Los Angeles and the people who call it home have always been pioneers, pushing the boundaries and innovating as the undeniable global leaders of culture and entertainment," said Crypto.com Co-Founder and CEO Kris Marszalek.
Marszalek added that the Singapore-based company wants to invest long term in LA and also make use of its platform "in new and creative ways so that cryptocurrency can power the future of world-class sports, entertainment and technology for fans in LA and around the world."
Staples has held the naming rights at the LA arena since its doors opened in 1999, which at the time cost $120 million for 20 years, according to reports.
"This partnership represents the fastest-growing cryptocurrency platform and the biggest sports and live entertainment company in the world converging to drive the future of sports and live entertainment as well as the incredible legacy of this arena for decades to come," said Todd Goldstein, chief revenue officer of AEG.
"It marks an exciting new chapter in the history of our company and our respective industries, and we couldn't be more thrilled to have such a visionary partner like Crypto.com supporting our global fan base and local community."
轉貼自: pymnts
若喜歡本文,請關注我們的臉書 Please Like our Facebook Page: Big Data In Finance