---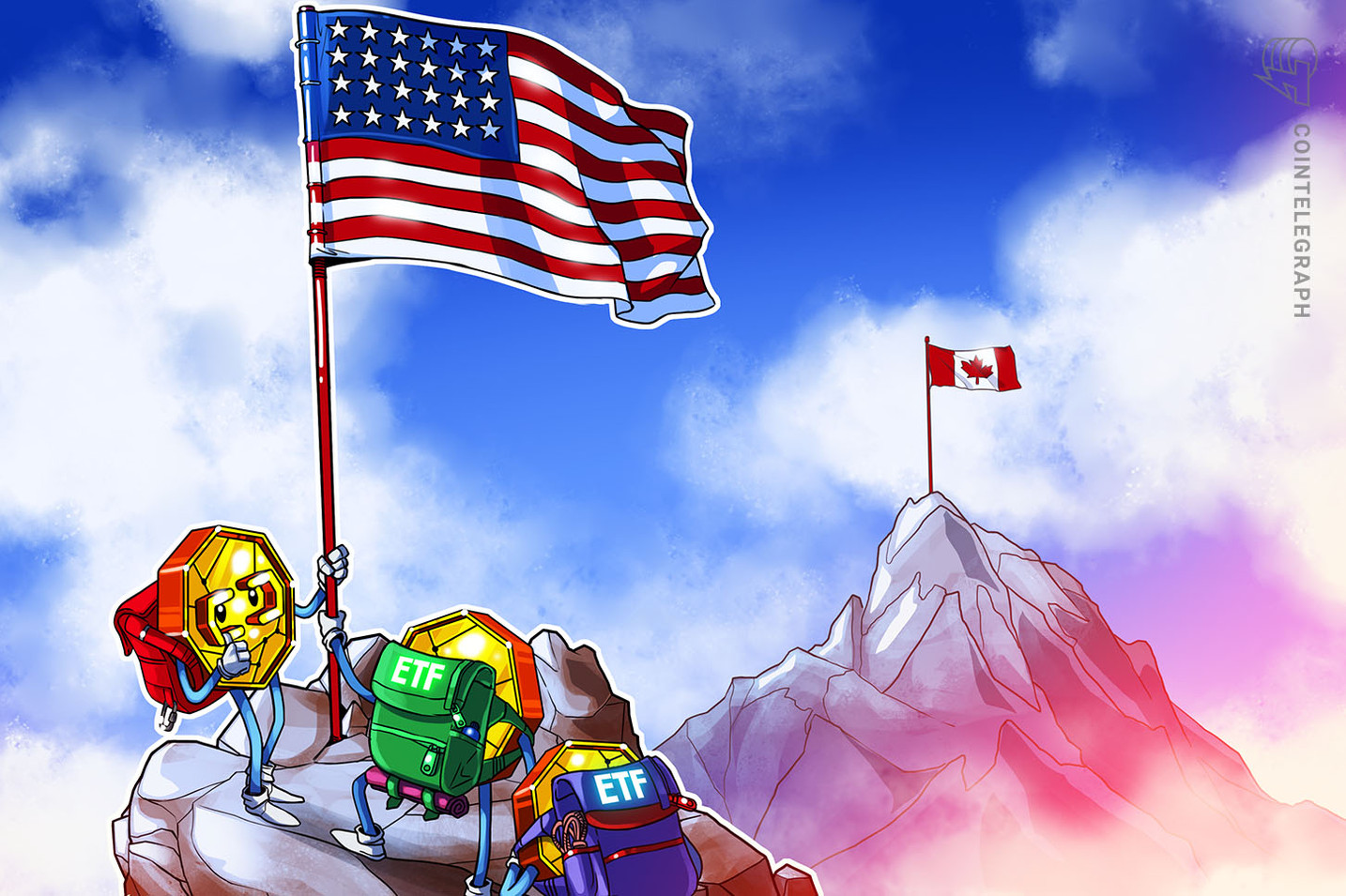 ▲圖片標題(來源:cointelegraph)
The United States Securities and Exchange Commission's floor is littered with failed crypto fund filings, but this year, following Canada's lead, the U.S. might actually have an exchange-traded fund that tracks digital assets.
After all, the price of Bitcoin (BTC) is booming, the SEC has a new crypto-savvy chairman, and Canada, which is sometimes viewed as a beta test site by U.S. regulators, debuted a Bitcoin ETF in late February that by most accounts has been stunningly popular. But does a crypto ETF really matter anymore?
Clearly, a lot has changed in the past year — what with a global pandemic, a change in administrations in Washington and new price records being set regularly on the crypto front. Whereas many predicted as recently as June 2020 that an SEC-sanctioned Bitcoin ETF would be a very "BIG Deal" and "open the flood gates" to BTC adoption, with a crypto ETF now on the brink, some observers aren't so sure anymore.
"I used to think it would be a game-changer but now I think it would be just another step in the evolution of crypto," Lee Reiners, executive director of the Global Financial Markets Center at Duke University School of Law, told Cointelegraph.
Eric Ervin, CEO of Blockforce Capital and Reality Shares and co-founder of Onramp Invest, told Cointelegraph: "I think a crypto ETF is less significant than we thought before because a lot of institutional investors finally got tired of waiting and figured it out." Ervin's firm was one of nearly a dozen whose application was sideswiped by the SEC — the Reality Shares ETF Trust application was pulled in February 2019 "on SEC advice." That said, Ervin acknowledged that there "are still a massive number of investors on the sidelines" who might welcome such an investment option.
Meanwhile, applications to the U.S. agency keep flowing. Most recently, the Chicago Board Options Exchange requested permission to list a Bitcoin ETF proposed by asset manager VanEck.
State Street Corporation — one of the world's largest custodians, with $38.8 trillion in assets under custody and/or administration — will be servicing the VanEck ETF, if approved. Nadine Chakar, head of State Street Global Markets, told Cointelegraph that the company is working to bring ETFs and exchange-traded notes to market in Europe and the Asia-Pacific region, adding that "Our clients have seen interest grow in Bitcoin and [...] there is a feeling the market is maturing." Indeed, in the three years since early 2018 when Bitcoin interest last peaked:
"They feel that the market has become more efficient, crypto custody solutions have evolved to offer better security that they are comfortable with, and regulatory clarity has increased such as we've seen with the OCC's [Office of the Comptroller of the Currency] recent announcements."
轉貼自: cointelegraph
若喜歡本文,請關注我們的臉書 Please Like our Facebook Page:    Big Data In Finance