摘要:
With ecommerce sales skyrocketing, the options for online transactions are manifold. But what are the problems that come with these many choices to pay? Find out.
---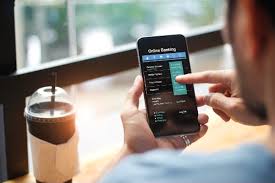 Global e-commerce sales hit $29 trillion in 2017 according to data released by the United Nations Conference on Trade and Development (UNCTAD) early this year. Here are three e-commerce payments trends you should be concerned about.
MOBILE WALLETS AND FRAUD
The pervasiveness of smartphones has sparked the growth of payment methods such as Alipay (1 billion users) and Apple Pay (383 million users). However, the growing popularity of these payment methods makes them a security target as well.
......
MEASURES TO PREVENT MOBILE WALLET FRAUD
In a recent interview, Mark Sands CEO of HRMA-LLC, a company that specializes in high-risk credit card processing and credit card fraud prevention said, "Many new mobile wallets are implementing SMS Phone Verification to minimize credit card fraud. This technology identifies the person making a purchase with an instant verification code sent to their cellphone and that code is required to complete a transaction"
......
PSD2 AND INSTANT PAYMENTS
The Payment Service Directive (PSD2) that requires banks in the EU to provide access to their customers' accounts via open APIs, has stipulations that could potentially transform e-commerce payments.
......
Full Text: dataconomy
若喜歡本文,請關注我們的臉書 Please Like our Facebook Page: